John Mayer is going to the Oscars this Sunday as he revealed on his NYC interview.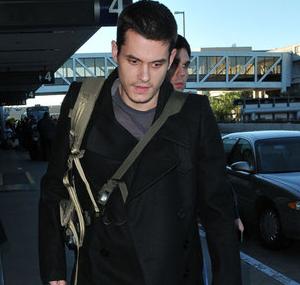 The "Gravity" singer said during an NYC interview Tuesday: "It's my first Oscars. And it's my first being an Oscar boyfriend."
John Mayer will likely be joining on-again girlfriend Jennifer Aniston, who's presenting. It'll be the first run-in Aniston has had with Brad Pitt and Angelina Jolie, who are both nominated.
He continued: "After that night, I have a deal almost signed in blood that says I must go into the studio and finish this record. So after Oscar Sunday, Monday morning, I'm invisible."
John Mayer says it's his "goal" to not be on blogs for "at least three months.
He added: "That would mean I'm working. So it was great to win some Grammys, but I'm happy to get back to work."
Jennifer Aniston is rumored to be a presenter and it would be so amazing to see the happy couple walking the red carpet together this weekend.
Comments
comments