After a trial separation John Mayer and Jennifer Aniston reportedly decided to split earlier this week, because Mayer is not prepared for the level of commitment that he thinks Jennifer deserves.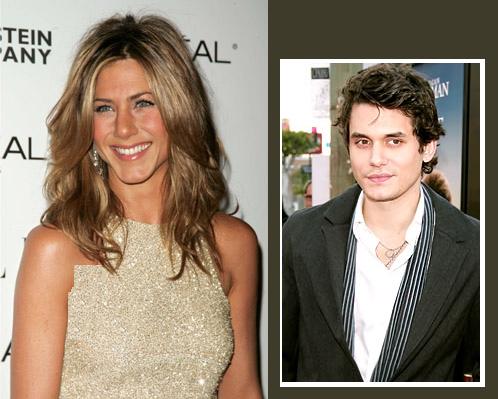 According to a report, Jennifer Aniston was furious with Mayer's decision to split to start with but has since reconciled. However, she remains sad and heart broken.
Following their split they have spoken to each other on the phone and are trying to remain on good terms.
A source, which is close to John Mayer, revealed: "There's been a bit of tension for some time. They initially opted for a break, hoping a trial split might make them stronger. Sadly it doesn't seem to have worked."
The source added: "John took the decision to end things as he felt he just wasn't ready for the level of commitment that Jennifer deserved. Contrary to reports, Jen didn't want to have kids or marry this year, but she did want to set a timetable for their future together. She also wanted him to assure her he would cut down his tours in the future when they did eventually have children."
Another source, which is close to the couple, dished on the split speculation: "They had a wonderful summer together and have moved on with their lives."
John's representative has "no comment," while Jen's camp did not respond to the story.
Jennifer Aniston, 39, and John Mayer, 30, were first spotted on a date at Michael's restaurant in Miami, Florida Friday, April 25.
Since then the two have been seen together frequently. The actress introduced Mayer to her close friends, Courtney Cox and her husband David Arquette. The couples double dated on an occasion.
During John Mayer's recent tour, the actress attended many of his gigs, both within the country and in Europe.
Jennifer Aniston has been unlucky in love since her marriage with Brad Pitt broke up after nearly five years.
She married Pitt on July 29, 2000, following a high profile relationship. The marriage was initially considered a rare Hollywood success story. However, cracks began to surface in it late in 2004 and they announced their separation on January 7, 2005.
Since her breakup with Brad Pitt, Jennifer Aniston has had brief relationships with her "Breakup" co-star Vince Vaughn, British model Paul Sculfor and actor Orlando Bloom.
John Mayer is currently holidaying in Mexico. A spokesman for Jennifer Aniston declined to comment.
Comments
comments