Lindsay Lohan, who was previously sparked romantic speculation, appears to be secretive with her mysterious relationship.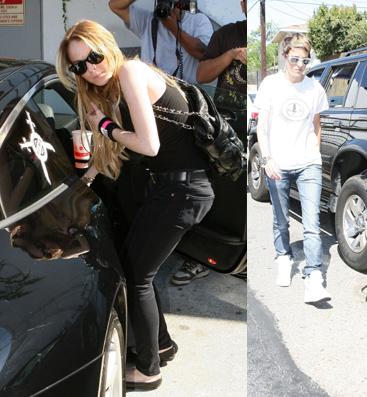 The "Freaky Friday" actress and Samantha Ronson have vowed never to speak to the media about their close relationship, stating that it is a "private matter".
The gal pals, who are rumored to be dating, often display their affection for each other publicly with gestures such as cuddling and holding hands.
DJ Ronson insists that the way their relationship has been documented in the media is often incorrect, but she refuses to clear up rumors they are a couple.
The DJ revealed: "I stay away from the tabloids. I'm not going to talk about Lindsay because she's my friend, you know? She's great. She's also 22 years old. I think people forget that.
She continued: "With the Internet the way it is, one second we're enemies, one second we're best friends, one second we're lovers, and then we're broken up."
Lindsay Lohan has also broken her silence about her relationship with the 31-year-old, but only to insist that she will never divulge any of their secrets.
Referring to her friend's family, she says in an email to the publication: "I love the Ronsons. They're close to my heart and I respect all the work they do. Samantha and my relationship is a private matter."
Comments
comments