John Mayer and Jennifer Aniston, who previously sparked break-up reports, appeared to keep silent about their romance until the singer decided to talked about their recent split.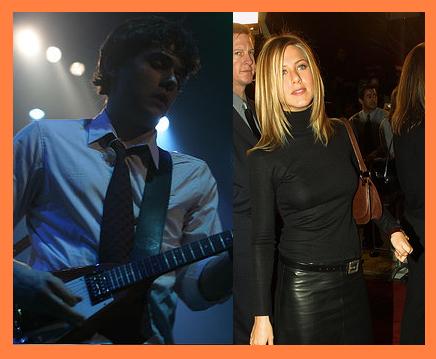 The "Your Body Is Wonderland" singer, who was spotted while working out at an Equinox Gym in New York's SoHo neighborhood, shared: "There's no lying, there's no cheating, there's no nothing."
John Mayer even praised his former girlfriend as he described the actress as "the smartest, most sophisticated person I think I have ever met."
When asked what went wrong with their romance, the singer explained: "People are different, people have different chemistry. I ended a relationship to be alone, because I don't want to waste somebody's time if something's not right."
Sources confirmed that the duo, whose whirlwind romance began in April, mutually decided to split earlier this week.
Since the breakup, Jennifer Aniston and Mayer have settled into their separate lives on different sides of the country.
Meanwhile, the question still remains: has Jennifer Aniston already moved on from John Mayer?
According to a report, the 39-year-old actress was "putting the moves on" 28-year-old model Matt Felker, who was linked to Selma Blair.
But a representative for Matt Felker denied the speculation is "totally not true."
A source revealed that Matt Felker briefly met Jennifer Aniston about a week-and-a-half ago — and that was the extent of it.
A mutual pal says the actress' romance with Mayer, 30, is "cooling off" after she expressed her need to have a life — and baby – with him.
Another source revealed: "She's stating what she wants, and he's evaluating if he wants to go there. He is so busy right now with his life and career. Who's to say where it will end up, but now he has a lot going on."
Comments
comments