The reason that caused Tony Romo to dump Jessica Simpson on the eve of her 29th birthday has been revealed.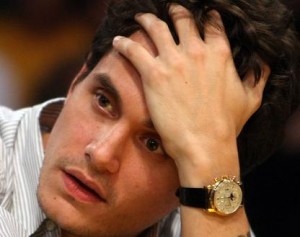 According to an exclusive report, the pair's separation was prompted by messages sent by Jessica's ex-boyfriend John Mayer.
Tony reportedly flew from an undisclosed location to Los Angeles in a bid to meet Jessica. And when the twosome was spending some quality time together, "he picked up her phone and she got defensive about it", a source tells Radar Online, before then adding "Tony found messages from John and went ballistic. Tony dumped her right then. He walked out and that was it."
Neither Tony nor Jessica has issued a single comment to the press since report of their separation first emerged on Monday, July 13. While the actress-singer has been keeping herself away from the spotlight, the footballer has been seen partying at a number of nightclubs with some of his male companions.
Initially planning to stage a Ken and Barbie-themed party to mark her 29th birthday on July 10, Jessica was forced to cancel it in the wake of her split from Tony. She took it to her Twitter account to share the news, writing "Barbie party didn't happen, but I turned 29 and feel like I am on top of the world yelling I LOVE GETTING OLDER!"
Comments
comments