Johnny Depp and Geoffrey Rush will return for the next film. The series will now focus on Jack Sparrow, a role played by Johnny Depp with Gore Verbinski expected to be a director of the film again.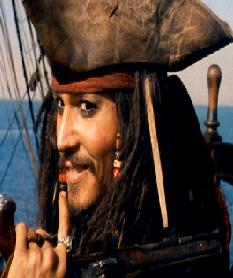 The source revealed that the next film could be an out-and-out-science fiction film, saying, "Some of the brainstorming going around involves some Jules Verne type of scenarios involving some pretty big flying machines, a man who wants to rule more than just the ocean, a encounter with the most famous and dangerous pirate of all, a race to get to a lost world and Jack and his crew going to where no pirate has gone before".
The source added to expect the movie in 2009 or 2010.
Comments
comments