Marilyn Manson once spent an evening with Johnny Depp waiting for the apocalypse.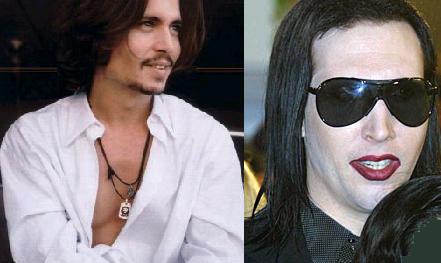 The goth rocker spent New Year's Eve in 1999 waiting for the new Millennium in the south of France, drinking absinthe with the "Pirates of Caribbean 3" actor.
Both stars were convinced the end of the world was imminent, but when life carried on they drowned their sorrows with the super-strength alcoholic spirit.
Manson revealed to Rolling Stone magazine, "I spent Y2K New Year's Eve drinking absinthe with Johnny Depp in France. We were ready for the apocalypse and when it didn't come we were very disappointed. So we drank more absinthe and set off fireworks. Since then, I don't drink absinthe, or drink booze."
Comments
comments