Johnny Depp has revealed his enormous gratitude to Great Ormond Street Hospital for saving his young daughter's life. Her daughter was taken to the Central London children's hospital in March, reportedly suffering from kidney failure caused by E.coli food poisoning.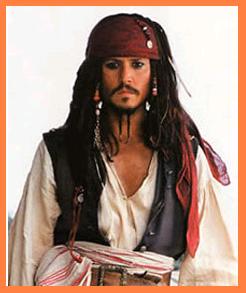 The 43-year-old actor said in an exclusive interview, "It was the most frightening thing we have ever been through. It was hell for all of us. But the magic is that she pulled through beautifully. She was amazing – a strong, strong kid. Great Ormond Street was terrific; such a great hospital."
The actor admitted to shed a few tears after finishing his last scenes as the swashbuckling Captain Jack Sparrow for the final part in the Pirates Of The Caribbean trilogy, At World's End, to be released on Friday.
Johnny Depp revealed, "I didn't want to say goodbye. It wasn't hysterical sobbing, but it goes deep into your body and into your soul."
The actor added, "Captain Jack has brought a lot of good things into my world. I'll always hold him in very high regard."
Comments
comments