Johnny Depp is reportedly set to reunite with his old band.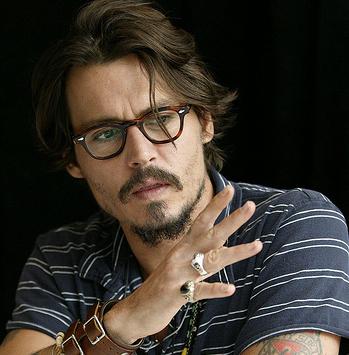 The "Pirates of the Caribbean" actor is believed to play two concerts on August 29 and 30 at the Club Cinema in Pompano Beach, Florida, with "The Kids".
Johnny last performed with the band at the same venue in January last year, as part of the first Sheila Witkin Memorial Reunion Concert – the same fundraiser he is expected to rejoin them for next week.
The Hollywood actor is known for his musical talents and has previously recorded a solo album and played slide guitar on Oasis song "Fade In-Out," which appeared on the band's third studio album "Be Here Now."
It was recently revealed that Johnny, Colin Farrell and Jude Law have donated their earnings from new movie "The Imaginarium of Dr. Parnassus" to Heath Ledger's daughter Matilda.
The actors, who replaced Heath following his death from an accidental prescription drugs overdose in January, wanted to give their money to Heath's two-year-old child with actress Michelle Williams to ensure she has a secure future.
The movie's director Terry Gilliam revealed: "The three actors were totally heroic coming in. This doesn't happen very often – where there's a tragedy like this, and very famous, very successful actors suddenly say, 'OK, we'll do whatever it takes to help.'
The movie's director added: "They came, they did the work, they allowed the movie to be finished, they didn't take money – the money goes to Heath's daughter. That's extraordinary!"
Comments
comments