Johnny Depp has reportedly bought an engagement ring for partner Vanessa Paradis.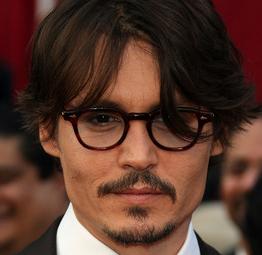 The "Pirates of the Caribbean" actor asked a high-end California jewelry store to close to the public so he could privately choose a ring for Vanessa, who he has been dating for 10 years.
A source revealed: "This was Johnny's third or fourth visit to the store. He looked at an assortment of classic solitaire diamond rings in platinum settings – a really beautiful selection of elegant and understated rings and made a very large purchase."
Johnny Depp, who has two children, Lily Rose, nine and Jack, six, with Vanessa, has previously insisted he and the French star have no desire to marry.
The 45-year-old actor once claimed: "I don't feel like I need a piece of paper that says I own her and she owns me."
Vanessa, 35, recently said she already feels married and has no need to take her relationship further.
She said: "I love the romance of 'Let's get married' but then when you have it so perfect? I mean, I'm more married than anybody can be – we have two kids. Maybe one day, but it's something I can really do without."
Comments
comments