Johnny Depp has signed on for a fourth Pirates of the Caribbean installment, according to a report.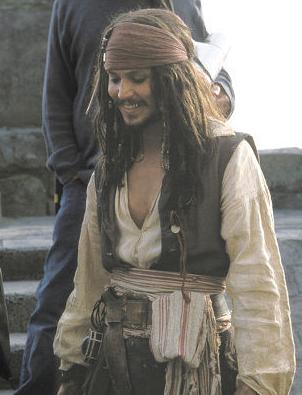 The actor, who was recently named Britain's favorite screen star, will also reprise his role as Captain Jack Sparrow in the fourth Pirates Of The Caribbean movie. The first three flicks in the Pirates franchise have earned a combined $2.6 billion at the box office.
That's not the only project in the works for the actor. He has been cast as Tonto in a movie version of The Lone Ranger and he will also play the role of the Mad Hatter in Tim Burton's version of Alice in Wonderland, due out in 2010.
The film, which is Disney's version of The Lone Ranger, is going to be produced by Jerry Bruckheimer.
Walt Disney Studios chairman Dick Cook confirmed that Johnny Depp will play the masked hero's Native American sidekick at a Disney presentation in Los Angeles, which was attended by Johnny Depp.
Comments
comments