Renee Zellweger talks about when she found two small lumps in her right breast and feared she may have had breast cancer.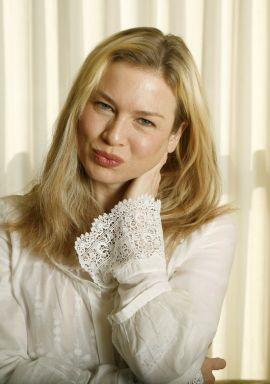 The "Bridget Jones' Diary" star revealed: "I thought, 'Oh, I know what you do now. You find out what that is.' So I went and found out."
In the magazine interview, the actress immediately went to the doctor after a self-examination in 1996 when she found the lumps.
How did she feel when she went to see her doctor in Los Angeles? Renee Zellweger recalled: "I was like, 'Let's just have it over with. Get in there, stab away, get your little crunchy bit or whatever you're looking for, put it in the mail and we'll call it a day.'"
She was lucky because it was not cancer but the lumps are considered fibroadenomas, or benign breast tumors. The actress calls the medical term a "fancy word for nothing."
The actress admitted that she pay attention to her health since her breast cancer scare, adding: "I pay attention. I do go get my check-ups."
Renee's entire interview is featured in the October issue of "Self magazine".
Meanwhile, the actress was spotted at the Premiere of Living Proof, a TV documentry produced by her. Harry Connick Jr. also attened the screening held in The Paris Theatre in New York on Wednesday, Sep 24, 2008
Comments
comments