Johnny Depp sent a fedora, which he wore as bank robber John Dillinger in new film, to 12-year-old Oshkosh, Wisconsin fan.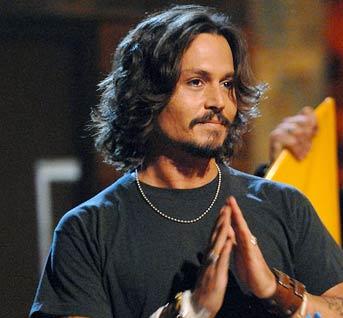 Jack Taylor asked for the actor's hat after meeting him on the set of the movie and an amused Johnny Depp agreed to pass it on "when I'm done with it".
After Jack Taylor's parents reminded Johnny Depp of his promise in a letter to the movie star's production company, the young fan received a package in the post. Inside the box was the hat and various other promotional items from Johnny Depp's past films.
Kris and Matt Brand, who are the parents of Jack Taylor, were thrilled with Johnny Depp's gifts because there were enough treats for Jack and his four siblings.
Kris Brand revealed, "It's not exactly the easiest thing to make all five kids happy, but they did a good job. It's finally nice to see a celebrity being nice and following through on his promises".
Johnny Depp also wrote a personal letter which indicates that he enjoyed the hat. The thrilled youngster revealed, "It was pretty awesome when it came. I didn't think it actually would come".
Meanwhile in other news Johnny Depp is heading to jail! The actor is expected to film scenes for his John Dillinger biopic Public Enemies at the closed Joliet Correctional Center in Joliet and Stateville Correctional Center in Crest Hill, Illinois. "Public Enemies" is scheduled for release in summer 2009.
Comments
comments