Scarlett Johansson has denied reports she is supporting presidential candidate Barack Obama because she has "a crush" on him.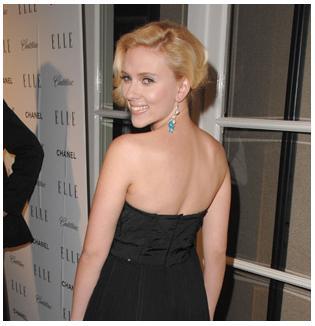 The 23-year-old star has long voiced her support for Obama in his race for the White House in the upcoming U.S. elections but Scarlett Johansson was recently accused of favoring the politician because of his good looks and not focusing on his policies.
But a source revealed that the rumors are just not true: "She is a surrogate (Obama campaigner). They're not exchanging love letters. Everyone seems to be forgetting that she's engaged."
The source continued, "Kal Penn (actor and Obama supporter) is also a surrogate, and no one says he has a crush on Obama".
Scarlett Johansson is currently engaged to Blade: Trinity actor Ryan Reynolds. Meanwhile, the actress is surprised U.S. presidential candidate Barack Obama responds to her incessant e-mails because she's convinced he has more pressing matters on his agenda.
Scarlett Johansson, whose twin brother Hunter is working on Obama's U.S. Presidential campaign, regularly offers the politician advice via e-mail.
Comments
comments