The video tribute to U.S. presidential wannabe Barack Obama of Will.i.am has earned the Black Eyed Peas star his first Emmy Award.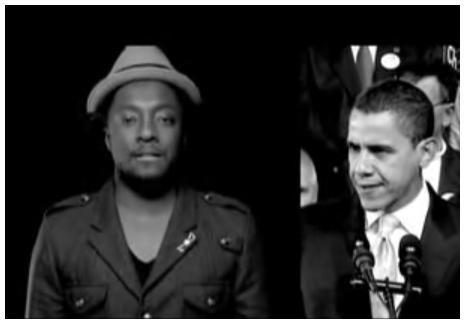 The "Yes We Can Song" promo, which was inspired by one of Democratic presidential candidate Obama's stirring speeches, was honored with an Emmy in the inaugural New Approaches in Daytime Entertainment category at the 35th Annual Creative Arts and Entertainment Daytime Emmy Awards ceremony in New York on June 13 2008.
The new Emmy category recognizes innovative production techniques and the use of media enhancement to support content.
The video, co-produced by and featuring Will.I.Am and directed by Jesse Dylan, became an Internet sensation earlier this year 2008 as the hip-hop star showed his support of Senator Obama.
The "Yes We Can Song" promo has garnered over 25 million views online since it was posted on 2 February 2008. The promo was inspired by Senator Obama's speech the night of the New Hampshire Primary, the video features footage of the Senator delivering the speech as well as cameos from many of his celebrity supporters.
These include Scarlett Johansson, John Legend, Herbie Hancock, Common, Kelly Hu and Nick Cannon.
Comments
comments