Katie Holmes, together with her husband Tom Cruise, made a stunning fashion statement at the AFI Fest Premiere of the film "Lions For Lambs" at The ArcLight Theater, on November 1.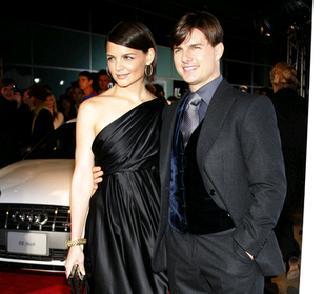 The "Mad Money" actress wore a single shouldered silk charmeuse Monique Lhuillier gown with flats.
Tom Cruise and Meryl Streep starred "Lion For Lambs," which is a war drama. Robert Redford, who is also the director of the film. Is also included in the cast.
Tom Cruise plays the role of a senator full of charisma, where Meryl Streep portrays the role of a television journalist and Redford plays a professor. The stories of the three are part of a larger theme entailing the complex nature of war.
Comments
comments