In a new teaser video from Monday's special hour-long episode of John & Kate Plus Eight, a teary Kate Gosselin says, "We haven't really known where we were going but we've been dealing with this a long time."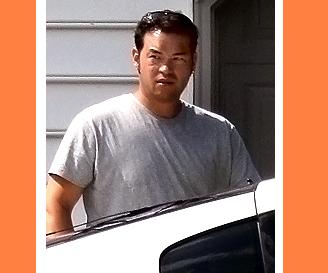 She can only be referring to the couple's marital problems, which she and Jon addressed in the season 5 premiere of their show.
"It just got worse and worse and worse," Jon said, "And with all the tabloids and all that, it just made it even worse."
A promo for the show, which aired Wednesday, promised that the couple, who've been married for 10 years, will make an announcement.
"People think I've changed," Jon says in the new teaser. "And I have changed. I'm now the person I know I am."
"We can't go back now. We can only go forward and that's what we're going to do," Kate says. "And we're going to learn a lot going forward and I know that we'll all come out of this on the other side, hopefully stronger, better wiser."
Meanwhile, Jon Gosselin returned to the home he shares with wife Kate and their eight children in Wernersville, Penn., on Friday – after a day of apartment hunting in New York City.
A source close to the situation has confirmed that Gosselin, 32, checked out property at Trump Place, a high-rise residential complex on Manhattan's Upper West Side. According to a report, he looked at a river-facing one-bedroom apartment that rents for about $3,200 a month.
Comments
comments