Jon Gosselin has had a whirlwind tour with new girlfriend Hailey Glassman – the pair took off for Saint-Tropez and spent some quality time relaxing on clothing designer Christian Audigier's luxury yacht. But, as Gosselin said that he never stopped thinking about his eight children.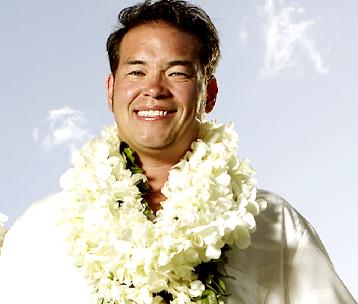 Speaking from the South of France, Gosselin said, "Every 10 minutes I keep thinking about the kids and missing them."
"Mady keeps calling me and asking me if I'm in France, but she doesn't understand where France is," he continued. "I'm really looking forward to seeing them again in a few days."
Now back home in Pennsylvania, Gosselin and the kids had a joyful reunion. While Gosselin's soon-to-be-ex wife Kate was away from home, several of the couple's kids left their nanny's side to meet Gosselin in the driveway. The kids gathered around their dad, shouting, "Daddy, Daddy!"
Reportedly, Jon took off for a spin on a friend's motorcycle a little later, then spent most of the afternoon chatting on his cell phone in the yard while the kids were back in the house.
Meanwhile, Jon Gosselin has returned from France after spending time there with his reported girlfriend, 22-year-old Hailey Glassman, whom he's now opening up about.
He told Us Weekly that Hailey stayed abroad while he came back to work.
"I had to film," he told the mag.
But asked when to elaborate on Hailey, he said that he "wasn't allowed" to talk about their relationship because he didn't "want to get in trouble."
Comments
comments