While Kate is back home in rural Pennsylvania looking after the kids, Jon Gosselin paraded his new girlfriend around the South of France this weekend.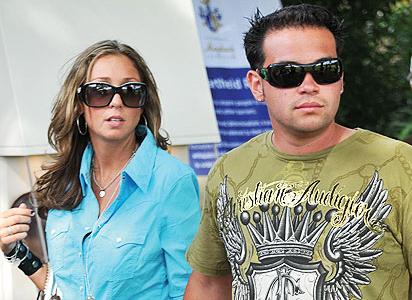 Jon and 22-year-old Hailey Glassman, who is the daughter of Kate's tummy-tuck plastic surgeon, hung out with designer Christian Audigier on his yacht in St Tropez.
They were casually holding hands and sharing private jokes.
Another stop for the couple during their trip to France?
Jon, an Ed Hardy fan, and Glassman went for a ride on the yacht of fashion designer — and Ed Hardy exec — Christian Audigier. Word has it that Jon was striking some kind of endorsement deal with Audigier, possibly involving Hailey too. Looks like he's found himself another (business) partner in record time.
Comments
comments