Jon Voight has spoken out over reports that his estranged daughter, Angelina Jolie is expecting twins for her bid of second biological child.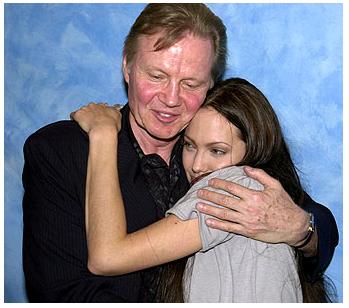 The "Good Shepherd" actress fuelled speculation that she is hiding a baby bump when she attended this recent SAG Awards wearing a billowing gown and looking far curvier than in recent months.
When asked about rumors that his daughter has twins on board, Jon Voight said, "It's wonderful news that she's having another child, if that's true."
Despite reports that the pair had made tentative steps over the festive period towards healing their rift, it seems as if Jon Voight is just as much in the dark Angie's rumored pregnant as the rest of the world.
He added, "I can't count on anything the press says about her because there is so much said but she has certainly captured the imagination of the press."