Lady Sarah McCorquodale, who is Princess Diana's sister, revealed in the inquest investigating Princess Diana's death that the late princess feared her boyfriend's father was spying on her.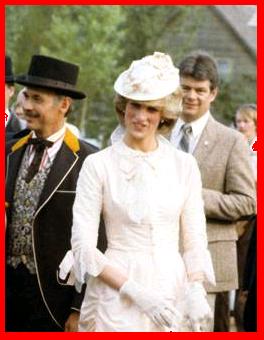 She feared that while vacationing with Dodi Al-Fayed, his father bugged their yacht. She said, "She thought the boat was being bugged by Mr. Al Fayed senior."
The inquest is being held to see if the August 1997 deaths of Princess Diana, Dodi Al-Fayed and their driver Henri Paul were not accidental but instead part of a larger plot put in motion by intelligence agents and Prince Phillip, her former father-in-law.
Currently the line of questioning is focused on whether or not Diana was being eavesdropped on and it was revealed that a box of letters to Prince Phillip from Princess Diana is missing. Her sister had no idea where the box was.
Comments
comments