Romance speculation sparked once again after the Jonas Brothers dined out with Taylor Swift and Selena Gomez at Tao in NYC Thursday night.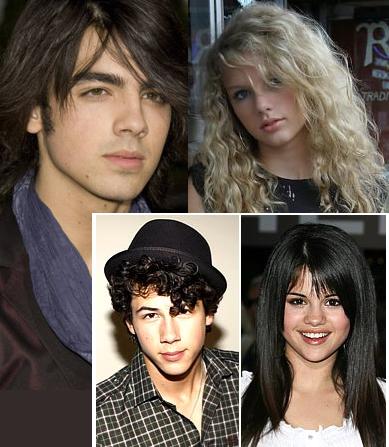 Joe Jonas, 19, and Taylor Swift, 18, have getting close since she made a cameo in the Jonas Brothers concert film while Disney star Selena Gomez, 16, has been coy about her relationship with Nick, 15.
Nick Jonas previously revealed in a radio interview earlier this month: "Well, she's an amazing girl, and anybody would be lucky to be dating her."
Last month, Rolling Stone published a photo of the couple embracing backstage.
Taylor Swift and Selena Gomez, the star of "Wizards of Waverly Place", left the restaurant holding hands. Kevin Jonas, 20, and their bodyguard Big Rob were also there.
Comments
comments