Jennifer Aniston will guest star on an episode of 30 Rock this season, according to her publicist confirmation. It will be the actress' first appearance on an NBC sitcom since Friends went off the air in 2004.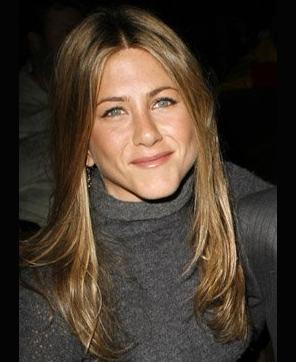 A source revealed: "She is shooting now. We are not giving any specifics on her character."
Stephen Huvane, who is Jennifer Aniston's publicist, confirmed that the actress is currently filming a guest appearance on the network's comedy, "30 Rock."
There were no immediate details on Jennifer Aniston's role or the episode's air date. The series, which begins its third season in October, stars Tiny Fey and Alec Baldwin. Jennifer Aniston's fellow "Friends" co-star, David Schwimmer, had a "30 Rock" guest shot last season.
Since "Friends" ended four years ago, Jennifer Aniston has concentrated on films. She previously appeared in one episode of the FX series "Dirt", a show about celebrity journalism starring Jennifer Aniston's Friends-mate — and real life pal — Courteney Cox, in 2007.
The new season of the Emmy-winning 30 Rock premieres October 30.
Comments
comments