The Jonas Brothers, who recently spent a vacation in Mexico, wanted to buy their parents a house.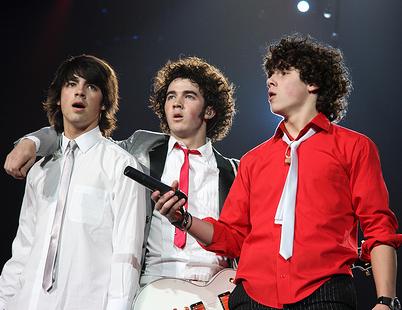 The band, which comprised siblings Kevin, Nick and Joe, are thinking about splashing out on a new property for their mom and dad.
Kevin Jonas explained: "I haven't spent my money on anything extravagant. The most I have done is leased a car, which I don't drive because I am never at home! Some day we will buy our parents a house, but the money is not why we do what we do. It's all about the music for us."
The 21-year-old star also revealed what he looks for in a potential girlfriend.
He revealed: "I want someone who can understand what we do, day in and day out. And someone who can have long conversations on the phone – because that is pretty much all we are able to do at the moment!"
The brothers are not short of money, having recently spent a staggering $2.9 million on a six-bedroom mansion in Dallas, Texas.
The musical trio appeared on this year's Forbes.com's Hollywood's Top-Earning Tweens list.
They secured fourth position in the poll after each banking $12 million in a year.
Comments
comments