Tom Cruise wants his two-year-old daughter Suri to be an Olympic athlete.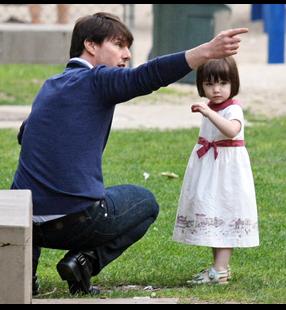 The "Mission Impossible" star is convinced the adorable tot has the potential to become a gold medal winner and is even building a $7,000 private gym for Suri.
A source revealed: "Tom believes Suri could become an Olympic gymnast so he is installing a gym in their Manhattan apartment."
The new workout room boasts a balance beam, mini trampolines and padded tumbling mats to help Suri develop her gymnastic talents.
However, Tom's wife Katie Holmes is adamant their daughter should be allowed to have fun and doesn't want to put too much pressure on her.
The source added: "Katie just kind of rolls her eyes. She is trying to get Tom to let Suri have some fun."
Comments
comments