Watching Jonas Brothers' performances at "Kids' Inaugural: We Are the Future" concert on Monday, January 19 wasn't the only chance for President Barack Obama's daughters to meet the band. Malia and Sasha Obama even got a surprise visit from the boys a day after.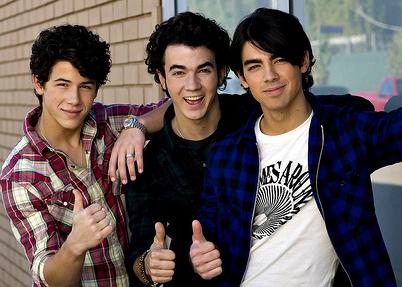 While their parents were sharing their first dance at the Neighborhood Ball, the Obama girls reportedly watched "High School Musical 3: Senior Year" and "Bolt" in the White House theater with some of their friends from the Sidwell Friends school. They then had a scavenger hunt to get familiar with the White House. At the end of their hunt, Malia and Sasha reportedly opened a door to find Joe Jonas, Kevin Jonas and Nick Jonas.
A spokesperson for Jonas Bros said of the surprise, which First Lady Michelle Obama helped organize: "They were invited to surprise the girls and their friends and [the Jonas Brothers] had a blast."
The trio "were snuck in through the East Portico and played three acoustic songs and posed for photos with each of the young guests at the party." They, additionally, also posed for photos with each of the young guests at the occasion.
Prior to their meeting at the White House, Malia, Sasha, and Jonas Brothers had met back stage at "The Ellen DeGeneres Show." Besides, the singer brothers also performed in front of the first daughters at "Kids' Inaugural: We Are the Future" on Monday night, January 19. The threesome reportedly even brought the girls onstage during their performance of their hit song "Burnin' Up."
Comments
comments