Renee Zellweger has sparked rumors of her dating MSNBC legal correspondent Dan Abrams after she's been spotted having a dinner date with the man last week.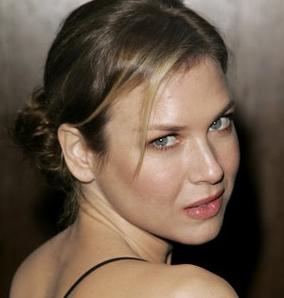 The New York Post was the first to break the news, claiming the twosome was seen dining at a "cozy table for two" at the American Hotel in Sag Harbor, New York last Saturday night, January 17.
The couple canoodled throughout the evening, appearing completely at ease in each other's company.
At time of writing, neither Renee nor Dan has issued comment about the dating report. No denial nor verification has also been given by their people.
Renee Zellweger was previously married to country music singer Kenny Chesney. Having their marriage annulled in 2005 after only four months of marriage, she has since focused her attention to her acting career. Earlier this month, she told Marie Claire magazine she is too busy to find herself a new love.
She revealed: "I'm not single, I'm busy. That's my line. The thing is, I'm away all the time. I suppose if I sat still long enough to get to know somebody beyond a dinner date, maybe."
She added: "But I don't feel like my life is empty or that I have to make something happen. I have projects to develop."
As for Dan Abrams, he previously has been reported to date a number of actresses, like Elisabeth Rohm and Jaime Murray.
Comments
comments