The Presidential Inaugural Committee has announced the Kids' Inaugural Concert lineup. Teen sensations Jonas Brothers, Miley Cyrus and Demi Lovato are among the performers scheduled to appear at the concert.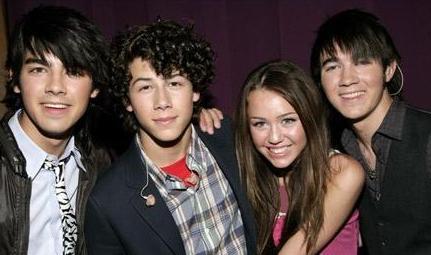 Country superstar Billy Ray Cyrus, who is Miley's father, is also set to perform at the inaugural concert, joining Bow Wow, Keke Palmer, Usher and Shaquille O'Neal. The show will air on Disney Channel on Monday, January 19. The Neighborhood Ball, meanwhile, will be held on January 20 and will air on ABC.
Emmett S. Beliveau, Executive Director of The Presidential Inaugural Committee, said in a statement Tuesday: "We are honored and excited to have such top-level talent performing and producing these events. Working with ABC and Disney, we are bringing these exciting performances into the homes of millions of Americans to make this the most open and accessible inauguration celebration ever."
The show will be hosted by future First Lady Michelle Obama and Jill Biden, wife of Vice-President-elect Joe Biden.
In related news, Jonas Brothers will also perform at the 51st Annual Grammy Awards in Los Angeles on February 8. Nick Jonas, Kevin Jonas and Joe Jonas have also reached a Grammy nomination for the category of Best New Artist.
Comments
comments