Robert Pattinson covers the April 2009 issue of GQ magazine. To the mag, the "Twilight" leading man opens up about his work in upcoming movie "Little Ashes", where he plays a young Salvador Dali.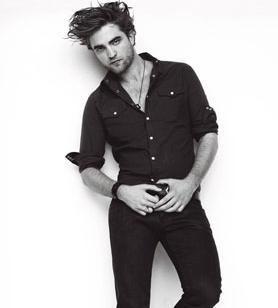 "I was kind of crossing lines of what I thought I was comfortable doing. I had to do all this [email protected] stuff," he tells GQ mag. And the film follows the love affair between Robert's Dali and poet Federico Garcia Lorca, played by Javier Beltran.
"And here I am, with Javier, who plays Lorca, doing an extremely hard-core sex scene, where I have a nervous breakdown afterward, and because we're both straight, what we were doing seemed kind of ridiculous," reveals the 22-year-old actor. "There's all these gay sex scenes. And y'know, I haven't even done a s*x scene with a girl, in my whole career."
And Robert felt overexposed to production staff for his love scenes with Javier. "Trying to do it d*ggie-style. Trying to have a nervous breakdown while doing it d*ggie-style. And it wasn't even a closed set. There were all these Spanish electricians giggling to themselves," he says.
Comments
comments