The relationship rumors and girlfriend gossips are believed to anger Disney bosses especially the rumors surrounding Nick and Joe of The Jonas Brothers.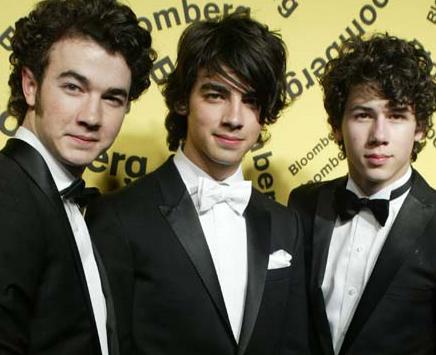 The pop sensations, who wear purity rings as a sign of their chastity vow, reportedly been given a ticking off for flaunting their love lives in the press.
Teen heartthrob Joe is rumored to have been dating "The Hills" actress Lauren Conrad and country singer Taylor Swift, and there has been speculation over 15-year-old Nick's relationship with "Hannah Montana" star Miley Cyrus and reality star Kim Kardashian.
Disney bosses are apparently anxious over the stories and fear they could be hit with a crisis comparable to Miley's recent provocative photo shoot with Vanity Fair magazine, which caused a public outcry because of the singer's young age.
An unnamed senior Disney executive revealed: "There is a constant stream of photos, gossip and sexual innuendo about the Jonas Brothers that just isn't in keeping with their – or our – image. We need to figure out how to play it all down before it explodes in our faces like it did with Miley."
Meanwhile, the Jonas brothers were seen as they bring Camp Rock Fever to the UK. They were joined by Demi Lovato on the red carpet for the London premiere.
Comments
comments