Joe Jonas celebrated his 19th birthday with a new set of wheels – a motorcycle with a sidecar – given to him by his family.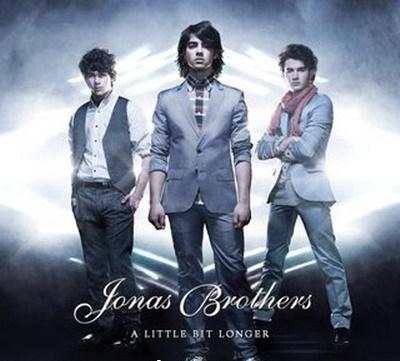 He revealed in an interview Friday in New York with Radio Disney on-air personality Ernie D, saying: "I'm pumped!"
Kevin Jonas, 20, said: "Don't worry, there were lots of helmets given."
As Joe blew out his 20 candles, including one for good luck, on a strawberry shortcake birthday cake, his brothers and parents sang "Happy Birthday" to him along with the rest of radio station staff.
Meanwhile, Jonas Brothers' third studio album, A Little Bit Longer, is headed for the No 1 slot with the first week sales projected at 700,000, including digital downloads.
The album, which dropped on Tuesday, August 12, sold 201,000 copies on the very first day.
Kevin dished: "We are just really living the dream right now and for us, having this album finally hit stores and having [the fans] sing the songs, knowing that they can actually hear them and have it in their possession is the most amazing thing for us. We're so excited."
The publicity blitz accompanying the release of the current album has revived interest in the band's last album, Jonas Brothers, which is beginning to crawl up to the Top 10 once again. If it does make it back there, it will be a first since 1999, when N Sync achieved the same distinction.
Comments
comments