Disney Teen star Selena Gomez looked effortlessly chic at the UR Votes Count event at the Glendale Galleria in Glendale, CA, August 16, where she signed autographs for fans and encouraged future voters to become politically active by voting once they turn 18.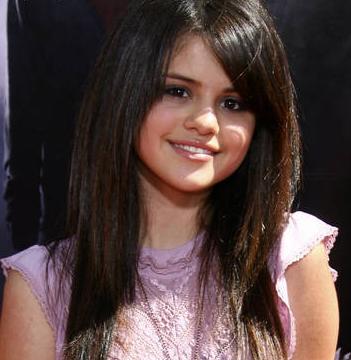 The 16-year-old teen star was wearing her blue skinny jeans with a fitted collar shirt that had elbow length puffed sleeves. Her fashion accessories: black glossy pumps and fashion jewelry of a teen's taste – silver hoop earrings, a fluorescent green bracelet in her left arm and a beaded and a metallic bracelet on her right arm. Her dark long hair was left open framing her face.
The "UR Votes Count" campaign encourages teens to dwell on the choices before the nation on issues such as environment, health care, the Iraq war, social security, national security and education and vote for the candidate that best addresses their point of view as the US president.
The votes are cast by the teens do not impact the results of the presidential election but are tallied and announced to the press. The mock voting is aimed to raising political awareness amongst teenagers. As an added attraction, each voter receives an instant prize and one winner receives a $100 Discover gift card. The campaign spans 150 malls nationwide over six weeks.