Kevin Nick and Joe, who are members of The Jonas Brothers, unveiled their wax replicas at Madame Tussauds in Washington DC on Monday, August 18. The Disney stars took the tour of the White House earlier on Sunday.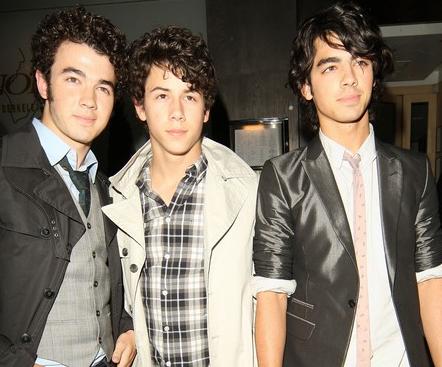 The siblings last visited the White House on Saturday, April 26, looking very cute in black tuxedos while attending the White House Correspondents' Association dinner.
Jonas Brothers' third studio album, A Little Bit Longer, is headed for the No 1 slot with the first week sales projected at 700,000, including digital downloads.
The album, which dropped on Tuesday, August 12, sold 201,000 copies on the very first day.
Even as they wait for their album to scale the charts they are already working on their follow up album, having penned five songs for it already.
The band is currently on tour to promote their Burnin Up album. They performed in Holmdel, N.J., Saturday night and at the Verizon Wireless Amphitheater in Virginia Beach, Va. on Monday night.
Comments
comments