Three famous siblings Kevin Jonas, Joe Jonas and Nick Jonas will appear on new "South Park" episode, "The Ring".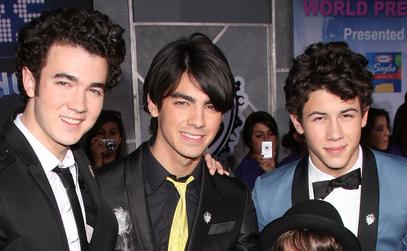 In the new episode, Kenny McCormick takes his new girlfriend to a Jonas Brothers concert where they each get purity rings from the Jonas Bros.
"South Park" returns with new episodes Wednesday, March 11, 10:00 P.M. on Comedy Central. "The Ring" will re-air multiple times throughout the week, at 12:00 A.M. and 10:00 P.M. on Thursday, March 12, 12:00 A.M. and 02:30 A.M. on Friday, March 13, 12:30 A.M. on Saturday, March 14 and 10:00 P.M. on Monday, March 16.
"South Park" is an animated American television comedy series which tend to use satire on the show. It was created by Trey Parker and Matt Stone for Comedy Central. Since its debut on August 13, 2008, the show has aired over 12 seasons.
Comments
comments