Jessica Simpson got disappointed at her football-star beau, Tony Romo, as he didn't propose marriage on the Valentine's Day.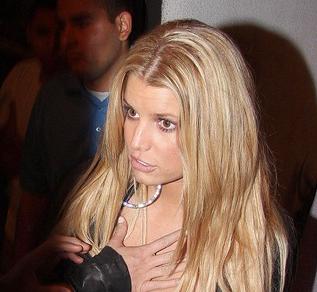 A source close to Jess confirmed: "Jessica was really hoping that she was going to get an engagement ring. She wanted one for Christmas, then she thought maybe New Year's Eve. Her last hope was that Tony would propose on Valentine's Day–but he didn't."
The couple spent Valentine's Days together, in which the Dallas Cowboy quarterback attended Jess' show in Rochester, New York. But, Tony still didn't bend his knee and asked her to marry him.
Last month, the "The Dukes of Hazzard" actress went out for dinner with her married sister, Ashlee Simpson, and shared the truth about relationship with Tony.
A friend revealed that Jess told Ashlee: "You know, I really thought he was going to make it happen this time. I thought he was ready to propose. I know Tony loves me, but I don't know if he'll ever propose."
Jessica Simpson and Tony Romo began dating since November 2007. The twosome was lately spotted having a dinner at NYC hot spot Waverly Inn on February 13. At that time, Jess got annoyed while Tony was spending 15 minutes texting on his iPhone and paid no attention to her. "Jessica was not happy," a source told the magazine. "He just wasn't picking up on the fact that she was starting to lose her patience."