Jordan, who is glamour girl, is heading for a landing strip in her own private jet.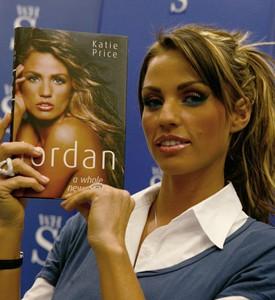 The 29-year-old is in the process of buying a Hawker 900 for 1 million, which you could see here and here.
The glamour girl, who posed in a couple of saucy air stewardess's uniforms, planned to put her stamp on it by splashing out on a pink paint job and upholstery.
Jordan decided to splash out on the jet when she realized that flights for the couple, their three children and nannies would cost more than 1,000 this year.
A source revealed, "He has three round trips planned to Australia. The cost of taking the family abroad this year looked ridiculous."
To recoup some of the huge price, Jordan, who is the real name Katie Price, will hire out the plane.
The source added, "When she gets the jet she intends taking flying lessons."
Comments
comments