Paris Hilton, who previously denied romantic rumors with Prince William, "went totally crazy" exercising before her recent raunchy photo shoot.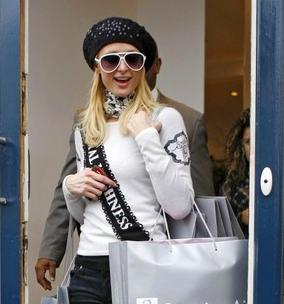 The hotel heiress, who is seen wearing a tiny boob-tube bikini top and short skirt in the advertising campaign for her new fragrance Fairy Dust, was reportedly thrown into a panic when she found out what bosses had chosen for her to wear in the shoot.
A source, which is close to Paris Hilton, revealed: "Paris didn't want to be airbrushed so as soon as she found out what she had to wear she went overboard with Pilates classes and exercise – she went totally crazy toning up."
The 27-year-old beauty also came up with the idea for the shoot – which shows her waving a magic wand and wearing fairy wings complete with the tagline, 'Do you believe in fairy tales?' – because she wanted to "bring some fantasy to her fans during these tough economic times".
A shoot insider revealed: "Paris wanted to look ethereal, but also wanted her perfume to inspire people. She hopes she has done that with the new campaign."
Comments
comments