Jude Law, the "Gattaca" actor, has dismissed reports he shared a romance with Cameron Diaz. The British actor insisted that they are "just friends".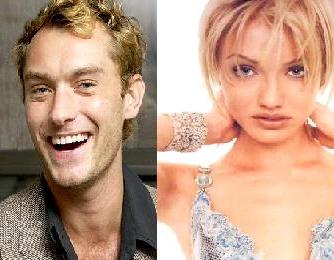 The Hollywood pair was suspected to be hooking up in the U.S. after Cameron Diaz fell for Jude Law while filming the romantic comedy The Holiday together in 2006.
And although the actor is currently in Los Angeles shooting his new film Repossession Mambo with Forest Whitaker, he has no plans to meet up with Cameron Diaz.
His spokesperson revealed, "He hasn't seen her for months. They're friends but that's it."
Comments
comments