Julia Roberts, who was well-known to be the "Pretty Woman" star, celebrated her 41st birthday (which is actually on the 28th) a day early with a star-studded party in San Francisco.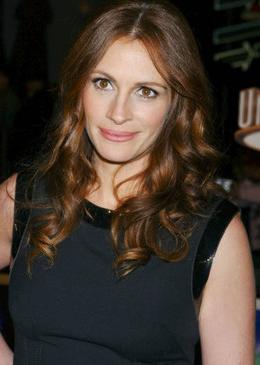 The Hollywood actress, who was accompanied by her hubby Danny Moder, welcomed celebrity guests to a dinner party on the patio of Jardiniere Restaurant. Her celebrity guests included Tom Hanks and Rita Wilson, Bruce Willis, Jack Nicholson, Sean Penn and Robin Wright Penn, Billy Crystal, Danny Devito and Casey Affleck, who serenaded "Happy Birthday" to the Oscar winning actress.
Perhaps the event could be bittersweet for the group, who was in San Francisco to support the late Paul Newman fundraiser (planned months before his death) in aid of California camp The Painted Turtle at Davies Symphony Hall.
An eyewitness revealed that Julia's birthday Party went well and lasted until the wee hours of the morning. Party guests finally started trickling out around 1:30 a.m.
A fellow diner revealed: "All the guests were in a good mood. Billy Crystal's wife was a little nervous to leave the restaurant because a crowd had formed out front, but Billy told her, 'Julia just left, we'll be fine!'"