Julia Stiles has split from Jonathan Cramer, it has been confirmed.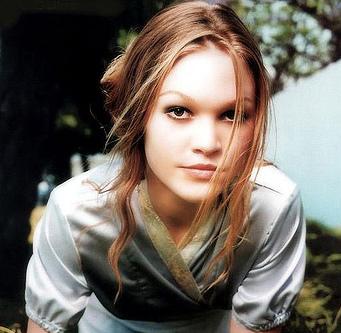 The "Bourne Ultimatum" star, who had been dating the painter and sculptor for more than two years, blamed the relationship breakdown on "irreconcilable differences."
The announcement comes after the 27-year-old actress was seen at a New York's Cafe Frida venting her frustration on customers who were taking photographs of each other.
The actress was reportedly thought that they were taking pictures of her and as the actress left she waved to them and shouted: "Bye, guys – glad you got your picture!"
A representative for the actress said: "Julia [Stiles] was trying to get out of the way of the picture. She wasn't being sarcastic."
Julia Stiles was known her role in 1999 movie "10 Things I Hate About You" alongside late actor Heath Ledger.
The actress has since appeared in films including "Mona Lisa Smile" and "The Prince and Me" and can soon be seen in "The Bell Jar," a movie adaptation of Sylvia Plath's infamous novel.