"Dancing With the Stars" pro Julianne Hough is confirming reports that she will have her appendix removed tomorrow after she was taken to the hospital for mysterious stomach pains last Tuesday.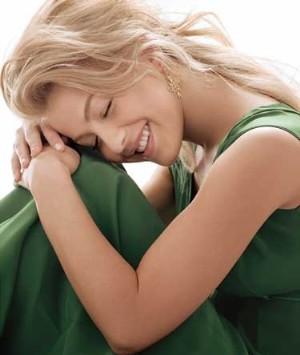 Her personal website indicated: "Julianne Hough, Mercury Nashville recording artist and two time 'Dancing with the Stars' champion has been diagnosed with Endometriosis and will be undergoing minor surgery to remove her appendix. Hough experienced mild stomach pains last week and was taken to Cedars-Sinai Medical Center. After consulting with her doctor, this course of treatment was recommended. Hough will address the surgery on Monday night's 'Dancing with the Stars,' where she'll perform with celebrity partner Cody Linley."
The website also indicated: "Endometriosis is the development of uterine-lining tissue outside the uterus on the surfaces of organs in the pelvis or abdomen where they are not supposed to grow. It is a common medical condition found in 5-1 percent of women of reproductive age around the world."
According to another report, Cody Linley's partner will still be dancing on Monday night's show, and the "Hannah Montana" actor will have a substitute partner starting next week.
DWTS has been plagued by health problems recently – Julianne's brother Derek Hough was knocked out briefly after a fall earlier this season, Jeffrey Ross suffered a scratched cornea, Brooke Burke injured her foot and Misty May-Treanor had to leave the competition after hurting her ankle.
Comments
comments