Prince Harry plans to train as a military helicopter pilot like his older brother Prince William, Clarence House announced.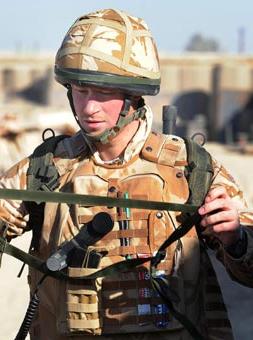 The 24-year-old royal is keen to follow in his brother's footsteps, who recently began training with the Royal Air Force as a search and rescue pilot, and would be accepted into the British Army Air corps program.
A Ministry of Defence official revealed: "There is a long way to go for Prince Harry who has not done any military flying but this is an entirely normal career option for a young officer."
Prince Harry passed an aptitude test last month and must now undergo a four-week assessment program to prove he has the ability to become a pilot.
The "grading" course – which has a 50 per cent failure rate – will include 13 hours of flying. If Prince Harry completes the program, he will then progress to full flight training in January.
Following the intensive 16-month training, Prince Harry would be qualified to pilot Gazelle or Lynx helicopters which are used to move troops and in reconnaissance. He could also fly Apache helicopters which are used to attack enemy lines.
The prince, who is expected to be based at Middle Wallop in Hampshire for up to 2 1/2 years, requested to join the Army Air Corps after serving two and a half years with the Household Cavalry Regiment, which included 10 weeks in southern Afghanistan.
Comments
comments