Lindsay Lohan, who previously reported to receive a lawsuit for carjacking, has sparked concerns for her health after losing 14lbs.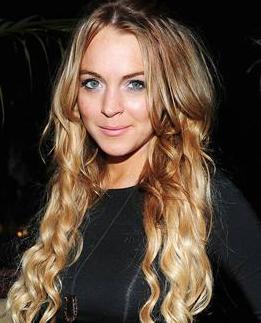 The "Freaky Friday" actress, who denied rumors she was suffering from an eating disorder after dropping to a size zero three years ago, has worried friends who have seen her size 10-12 frame reduced to a tiny size six.
A source revealed: "She is thinner than ever and we are concerned she is taking it too far. Lindsay's weight has always fluctuated, but since falling in love with Samantha Ronson, who is naturally very slim, Lindsay seems desperate to lose more weight."
The 22-year-old actress insisted that she has a healthy diet which includes "drinking buckets of green tea" and "eating fresh fruit smoothies with Aloe Vera, sushi, pasta salad and lots of green vegetables such as broccoli and spinach".
Meanwhile, her father Michael Lohan has apologized for publicly attacking Samantha.
Michael, who has previously branded his daughter's lover "hideous" and a bad influence, admitted that he was wrong to criticize DJ Samantha.
He revealed: "I definitely regret all the things I said about Samantha. I'm a Christian. I should not pass judgment on anyone."
Michael Lohan insisted that he will not use the public spotlight to contact Lindsay, who recently vowed not to speak to her father until he "grows up," adding: "In the past, I felt that the best way to get to her was to speak out publicly. And it was the wrong choice. Family matters should be kept private. I've learned that now."
Michael previously claimed Samantha was like "a drug" for Lindsay, branding her a "controlling" and "manipulative" influence.
Comments
comments