Justin Bieber chose country style in new video for 'That Should Be Me,' the remix track he recorded with Grammy-winning collaborators Rascal Flatts.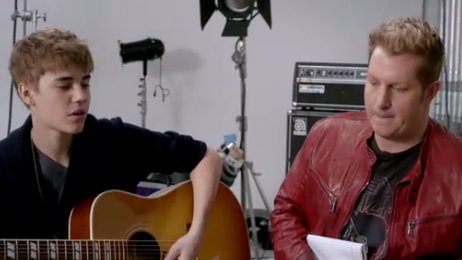 The song is written by the "Baby" singer and countrified version is off his topselling "Never Say Never – The Remixes" album. His haircut took place while he shot the video in February with the Rascal Flatts men.
All the guys gather around with instruments to jam for first half of the video, then Justin Bieber sings the lyrics in front and center.
Comments
comments