Justin Timberlake revealed that he suffers from Obsessive Compulsive Disorder (OCD).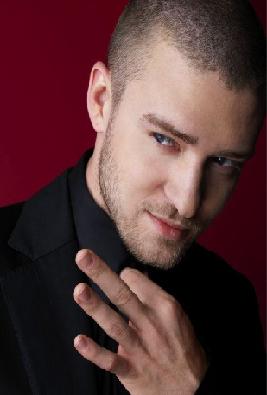 The 27-year-old singer has revealed the condition affects many parts of his daily life right down to making sure objects are always lined up perfectly.
Justin, who also claims he has Attention Deficit Disorder (ADD), said, "I have OCD mixed with ADD. You try living with that. It's complicated."
OCD, which David Beckham, Jessica Alba and Cameron Diaz have all admitted to suffering from, is a psychiatric anxiety disorder often characterized by obsessive thoughts, compulsions or rituals.
ADD is a developmental disorder, and suffers often complain of forgetfulness, distractibility and hyperactivity.
Justin [Timberlake] has also admitted he is "addicted" to performing live, and gets a thrill out of entertaining arenas packed with his fans.
He explained, "I get butterflies. You just kind of get caught up in the electricity of it. Oh, yeah, that still happens to this day. And when that stops happening, you should stop. It's addictive, you know what I mean?"
Earlier this month, it was claimed Justin Timberlake had been arguing with his girlfriend Jessica Biel, who recently began living in Justin's Los Angeles home, over the contents of their fridge.
A source revealed, "They are both used to doing things their way and having specific things in the fridge. They've had to re-adjust where the beer, water and peanut butter go to make room for each other's favorite foods."
Comments
comments