Justin Timberlake has been accused of spitting on annoying fans outside his hotel window.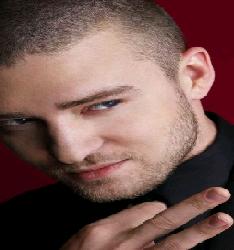 The 'Sexyback' singer was reportedly in a "foul mood" while in Gothenburg, Sweden, as part of his world tour, when a group of teenagers began taunting him at the city's Hard Rock Café.
Back at his hotel, the lavish Elite Plaza, the teenagers continued to abuse him outside his window, so he allegedly pelted them with a variety of bizarre objects.
One onlooker revealed, "First a load of ping-pong balls came raining down. Then came a plastic bottle of water. After that, there was strawberries and other fruit. And then came the phlegm."
One 17-year-old claims Timberlake spat on him as part of his bombardment.
A senior hotel worker revealed, "These are the worst scenes we have ever seen here and we have celebrities staying here all the time. It was manic, and I've never seen so many TV crew and photographers outside."
But the singer managed to play a sell-out gig in the city in front of more welcoming fans last night.
Comments
comments