A risqué spoof music video, which showed Justin Timberlake, received the critical acclaim by being awarded with an Emmy Awards.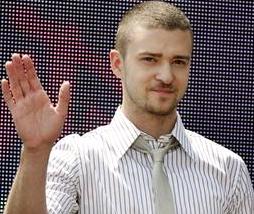 The video, which is about the practice of presenting loved ones with gift-wrapped male organs at Christmas, won the award for best original music and lyrics at the Creative Arts Emmy awards.
Andy Samberg, a comedian, paid tribute to his musical co-star Justin Timberlake after accepting the award.
He revealed, "I think it's safe to say that when we first set out to make this song, we were all thinking 'Emmy'. The other thing we were thinking was 'hey; here's this young up and comer, Justin Timberlake, who is clearly very talented and could clearly use a break."
He added, "So, Justin, if you're out there, congrats to you, kid."
The skit, which beat off two songs from a musical episode of medical comedy Scrubs, received millions of hits after an uncensored version was posted on YouTube and NBC's website.
The "Sexy Back" singer was unable to attend last night's award ceremony due to his tour commitments, but a future gig has sparked rumors that he may perform the song.
Comments
comments