Kanye West denied assaulting a photographer in a "bogus" incident outside a Newcastle, England, bar that led to the rapper's second paparazzi-related arrest.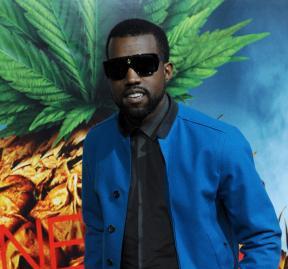 The rapper wrote in his blog: "When I left the club. I was encountered by a thirsty paparazzi as usual. He felt he had more rights to my space than me, so I put my hand up to prevent him from taking my image. I didn't assault him."
The 31-year-old hip-hop star, who is currently performing in the U.K. as part of his Glow in the Dark tour, also said: "I guess in all the commotion the camera scraped his nose."
Three hours later, West states, five "very cordial" police officers arrived a his hotel room and explained that they had to arrest him because a complaint had been filed.
He continued: "That was the bogus part. They placed me in handcuffs and drove me to the station. They spoke about how this was obviously a publicity stunt by the photographer but they still had to go through the motions."
Although arrested on suspicion of assault and detained, West was released without charge. According to Kanye, his reputation has taken a hit as he lamented: "Sure enough the next morning, plastered across every media outlet… Kanye Gets Arrested. It didn't matter that I wasn't charged or that I hadn't assaulted anyone. All that mattered was that I was arrested."
In the blog post, he also calls for strict laws to crack down on shutterbugs whose practices he deems intrusive.
He wondered: "When will there be a law passed that simply enforces that someone has to ask to have a photograph of you? That would seem like common courtesy. Right now the paps are above the law and the people they shoot are below it."
This run-in with the authorities marked West's second arrest this year, following a similar incident in September at Los Angeles International Airport, for which he was accused of damaging a photographer's camera. He has not been charged in that alleged altercation.
Comments
comments