Learning to drive is proving a nightmare for Miley Cyrus, thanks to a scary driving teacher and aggressive pedestrians.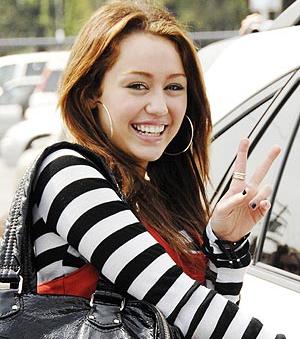 The teen superstar is having lessons so she can get behind the wheel when she turns 16 later this month but she's not finding it as easy as she had hoped.
The teen sensation explained: "My driving instructor scares me. We're driving along and he'll say to me, 'What's going to happen if you make a left turn?' I'll say, 'I dunno' and then he'll go, 'Bang – that's going to happen to your brand new car'. He just starts hitting things."
And she hates having to drive in a specially-marked student car – complete with dual controls and a huge sign warning other drivers there's a novice on the road.
She added: "It doesn't help that I have this great big sign on the car saying 'student driver'. Someone threw a banana at me the other day."