As the new kid on the "American Idol" judge's block, Kara DioGuardi said her presence has already changed things up as the show readies for its Season 8 premiere.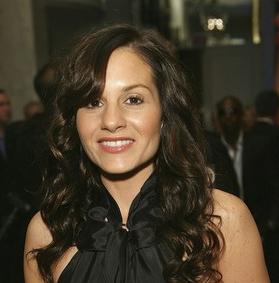 The new judge revealed in a conference call on Thursday: "There's a little girl power going on. [Paula and I] kind of side against the guys."
But when it comes to the contestants, Kara said it's the men who have impressed her so far, saying: "I felt that the males were the strongest. There [are] at least five that are great. There are one or two females I'm excited about as well."
While some contestants from recent seasons have favored rock or country, she said Season 8 promises to have a more soulful sound.
She continued: "Like the way Maroon 5 is soulful."
Fresh off a flight from Hawaii, where she was in the studio with Colbie Caillat, Kara – a songwriter who's worked with such artists as Pink and Christina Aguilera — sounded at home at the crowded judges' table, but she admitted there's still one thing she's had to work on.
She added: "I would talk over people a lot. I didn't really know when to talk."
"American Idol" premieres on January 13 and 14 on FOX.